– ViNEYARDS –
BETWEEN THE TIRÓN AND THE OBARENES MOUNTAINS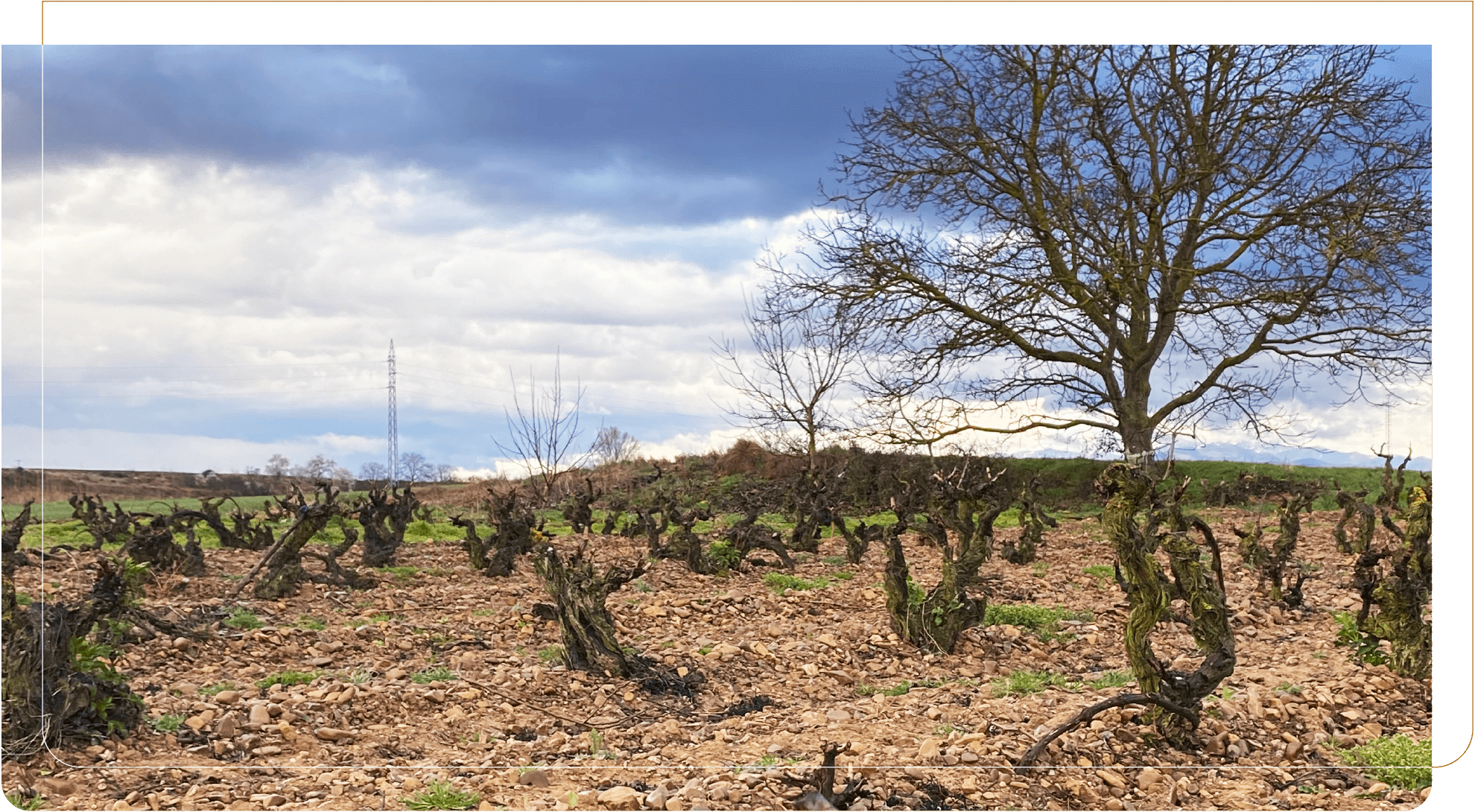 Our Vineyards
Our great treasure
Our vineyards are located in Rioja Alta between the Valle del Tirón and the Montes Obarenes. Over the years, this family has worked different models of vineyards and grapes, and given its history, we currently own two vineyards:
The first and largest vineyard, has 3.7 hectares of vineyard, located in the town of Anguciana, where we grow the varieties of >Tempranillo and Maturana using the most historical and traditional methods of this wonderful art.
On the other hand, a vineyard of three bushels, located in the area of El Coterón, with a unique beauty and identity, counts on being a Wetter and wilder zone, where we work the varieties of Garnacha, Mazuelo and Tempranillo. It is a vineyard planted in 1940 that was part of one of the most endearing stages of the family that our grandfather told us about at family reunions.
A winery with personality and with a clear objective today;
Don't miss out on the essence of Rioja Alta's Fine wines!